Yu-Gi-Oh: Nightmare Troubador Information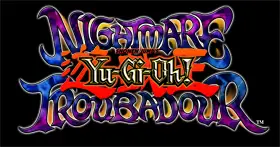 Key features:

Genre: Puzzle
stylus select cards
Stereo Surround
For 1 - 2 players
Manufacturer: Konami
Release Date: 01 March, 2005
Europe Release: November 2005
Media: NDS Video Game

Yu-Gi-Oh!: Nightmare Troubador (working title) is the upcoming Nintendo DS game from Konami based on its popular Yu-Gi-Oh! franchise. The popular cartoon and card game revolves around decks of collectible cards featuring all manners of monsters. The game appears to just be a DS-skewed interpretation of a board game-style experience. Nightmare Troubador will be the debut Yu-Gi-Oh! card game on the DS system.
The upper screen displays a board with you and your opponent's cards, while the lower touch screen displays your deck. You'll use the DS' stylus to select cards to use. Animated sequences will bring the battle between the creatures on the cards to life. The graphics are simple but true to the art style seen in the source material..
The dual-screen and stylus-based touch-screen elements provide a perfect basis for the dueling action, with players organising their decks using the stylus, with the monsters brought to vivid life in real-time reaction to the cards that are drawn. To this end, the bottom screen presents an uncluttered 2D view of the cards, with Nightmare Troubadour including recreations of over 1000 of the latest and greatest cards. As players organise their decks to block and counter attacks, so these battles are shown on the top screen in 3D sequences.
Yu-Gi-Oh! Nightmare Troubadour also makes extensive use of the hardware's wireless connectivity. With Yu-Gi-Oh! very much a social phenomenon, this is reflected in the Nintendo DS game which allows players to embark on two-player duels against likeminded friends. The wireless system facilitates full games against each other, but can also be used to trade cards.
But you can be sure that we'll keep you updated with more on Yu-Gi-Oh! Nightmare Troubador as it becomes available.
Limited Edition Card Data
The 3 promotional cards are:
The Seal of Orichalcos
Obelisk the Tormentor
Gilford the Lighting
Reviews:

Review by Craig Harris - New 8/29/2005

More coming Soon!
Screenshots: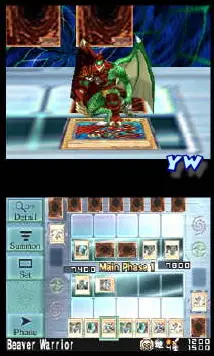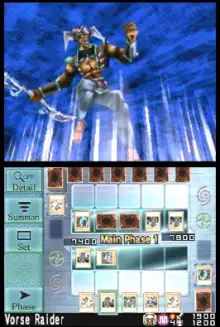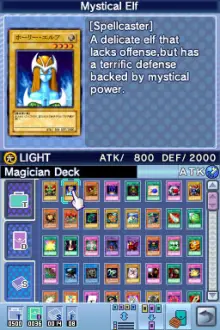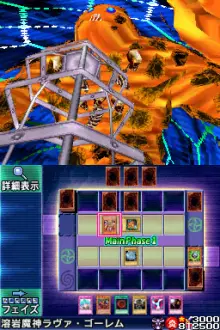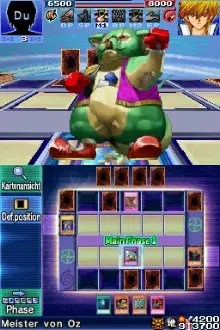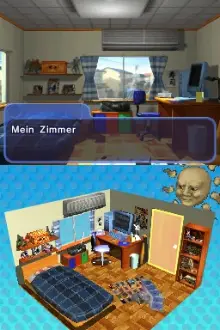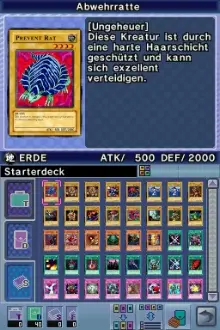 More coming soon..