Yu-Gi-Oh! Championship Series Philadelphia Winner Announced
Posted Wednesday, 5/23/2012 by PPNSteve

FENG CHEN EMERGES VICTORIOUS AT Yu-Gi-Oh! TRADING CARD GAME CHAMPIONSHIP SERIES IN PHILADELPHIA, PA

El Segundo, CA - May 23, 2012 - The City of Brotherly Love hosted nearly 1500 hopeful Duelists from the U.S. and around the world as they gathered at the Pennsylvania Convention Center this past weekend to Duel for top honors at the Yu-Gi-Oh! CHAMPIONSHIP SERIES (YCS) held in Philadelphia, Pennsylvania.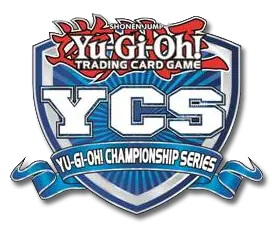 Duelists faced many rigorous battles over the weekend but once the dust settled, Brooklyn, New York's Feng Chen breathed a sigh of relief as he emerged victorious at the premier-level Yu-Gi-Oh! TRADING CARD GAME event, hosted by trading card game powerhouse, Konami Digital Entertainment, Inc. (Konami).

Over two days of Dueling, YCS Philadelphia hosted eager Yu-Gi-Oh! TCG Duelists young and old. Round after round, Duelists rose above the competition and implemented all-new strategies with a wide variety of Deck types, powered by cards from the recently released Galactic Overlord booster packs. As the YCS continued, the Duels got more and more intense as Sunday's Preliminary Rounds were drawing to a close and the Final Round was within reach.


At the end of the weekend, it came down to the final match as Chen sat across from Andrew Martin from Etters, Pennsylvania at the Final Round table, each hoping to take home the title of Champion.

Martin brought his trusty Dragon Deck to the table hoping it would propel him to win, however, Chen also wisely played his Dragon Deck. Both competitors played each other back and forth, displaying superior gamesmanship and unparalleled passion for the game but at the end, it was Chen who was able to celebrate the win and be named YCS Champion. Chen won an Ultra Rare Blood Mefist YCS Prize Card, and an invitation to his 2012 World Championship Qualifier and more fabulous prizes.

Additionally, on Saturday, Cole Agan from Chantilly, Virginia won the Dragon Duel (for Duelists born 1999 or later) adeptly outplaying his Yu-Gi-Oh! TCG peers to earn a special Dragon Duel Champion's Medal, a 2012 Regional Game Mat, a Dragon Duel T-Shirt, and an invitation to his region's 2012 Dragon Duel World Championship Qualifier, where he can earn an invitation to the inaugural Dragon Duel World Championship to be played at the Yu-Gi-Oh! World Championship to be held on August 11-12 in Tokyo, Japan. On Sunday, Zachary Leverett of Winston, Georgia earned the same honors.

Every Saturday morning, Duelists can watch the all-new Yu-Gi-Oh! ZEXAL animated series as well as classic Yu-Gi-Oh! episodes on TheCW4Kids programming block, the leading Saturday morning kids broadcast network in the United States. In Canada, Duelists can watch episodes of Yu-Gi-Oh! 5D's every Friday and Saturday on YTV! Fans can also view their favorite Yu-Gi-Oh! episodes at http://www.CW4Kids.com.

For more information on Konami or the Yu-Gi-Oh! CHAMPIONSHIP SERIES, please visit http://www.yugioh-card.com or call 310-220-8630.

About The Yu-Gi-Oh! TCG
The Yu-Gi-Oh! TRADING CARD GAME is the #1 trading card game in the world with over 25 billion cards sold. It is a game of strategy, where players create individual Decks of cards collected from Structure Decks and Booster Packs. Two players engage in a Duel while using cards that represent powerful monsters, magical Spells and surprising Traps. Duelists with well-constructed Decks, dominating monsters, solid strategy and good fortune are the victors in the Yu-Gi-Oh! TCG. Konami Digital Entertainment, Inc. is the exclusive licensee and rights holder to the Yu-Gi-Oh! TCG in North America and Latin America.

About KONAMI
KONAMI is a leading developer, publisher and manufacturer of electronic entertainment properties and traditional trading card games. KONAMI's software titles include the popular franchises Metal Gear Solid, Silent Hill, DanceDanceRevolution and Castlevania, among other top sellers. KONAMI is also the manufacturer of the wildly popular Yu-Gi-Oh! TRADING CARD GAME, which has sold more than 25 billion cards worldwide. The latest information about KONAMI can be found on the Web at www.konami.com. KONAMI CORPORATION is a publicly traded company based in Tokyo, Japan with subsidiary offices, Konami Digital Entertainment Co., Ltd. in Tokyo, Japan, Konami Digital Entertainment, Inc. in the United States and Konami Digital Entertainment GmbH in Frankfurt, Germany. KONAMI CORPORATION is traded in the United States on the New York Stock Exchange under the ticker symbol KNM. Details of the products published by KONAMI can be found at http://www.konami.com.