Yu-Gi-Oh! Day of the Duelist - World Championship Tournament 2005 Info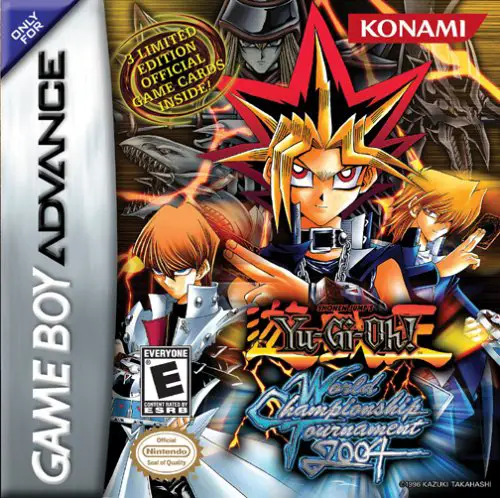 Key features:

Genre: Card Battle
Origin: Japan
Number of Players: 2
Features: Multi-cartridge Multiplay


Manufacturer: Konami
Release Date: US: February 2005
Media: GameBoy Advance Video Game
ESRB Rating: E

Yu-Gi-Oh! Day of the Duelist - World Championship Tournament 2005

The latest in the World Championship Tournament 2005 of this card battler is the most comprehensive simulation of the Trading Card Game to date. The one or two-player game features over 1000 cards to collect and duel with, and includes more than 400 brand new cards from the latest Trading Card Game Booster Packs. Players can also unlock their favorite Trading Card Game cards by inputting their codes to use them in the game. Other new gameplay additions in the 2005 edition include a new, refined Dueling system, an all-new RPG-style exploration mode has also been implemented, tournament scheduling, and improved card management.

The game will also feature enhanced Dueling reflecting recent rule updates, as well as an "RPG exploration" mode in which you can wander cities in search of opponents. You'll also be able to arrange tournaments by theme and card type.

Konami's also including three limited-edition official cards with the game.

Look for even more Day of the Duelist details as they come in.
Reviews
Coming soon...


ScreenShots
Coming soon!